China coal import rule holds Australia to its own quota
28/04/2021
China's unofficial halt to Australian coal imports earlier this month is expected to end in 2021 when import quotas reset, which could provide support to coking coal markets when spot delivery periods begin to include January next month.
The unofficial halt given verbally to importers earlier this month surprised markets because China's total coal imports of 219.7mn t through to September had not yet reached the annual quota limit, according to Chinese customs data.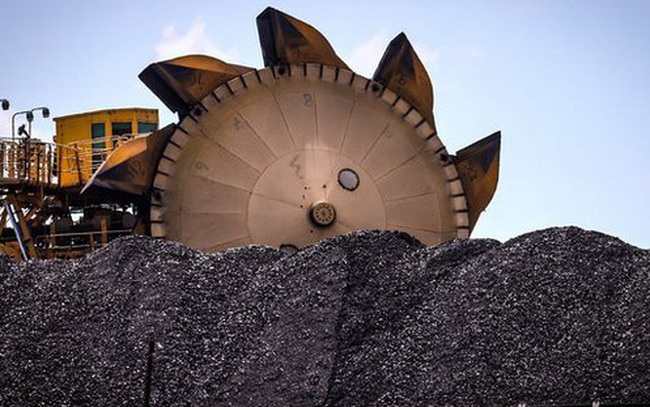 China has never quantified its quota, but it is pegged as low as 2017 total coal imports of 270mn t and as high as last year's 300mn t total imports.
China's coal imports were narrowly running ahead of year-earlier levels through August, dragged down by 9mn t drop in Mongolian imports caused by Covid-19 lockdowns.
Australia filled that gap, exceeding its 2018-19 annual import totals for coking coal by August and for all coal by September, even as China delayed customs clearances for millions of tonnes of coal at ports since mid-year.
Beijing's latest unofficial policy prevents Australia from using quota room created by Mongolia. With Australian imports held up at ports and spot sales stalled, Mongolia's coking coal imports hit a record in September and are on pace to exceed 4mn t in October.
Port delays swung China's total year-to-date imports to a 10.9mn t deficit in September from the slight surplus in August compared with year earlier. Coking coal imports widened the lag to the 2019 pace to 1.6mn t in September from 364,243t in August.
Doubts over whether China will relax its restrictions, coupled with muted demand from other major consumer regions, have kept coking coal spot prices weaker, even in the face of approaching La Nina weather trend supply risks.
The Chinese import premium low-volatile hard coking coal index has fallen by 18pc, or $26.50/t, to $120/t cfr China since 9 October when the Australian coal import ban first emerged. The fob Australia index has fallen by 20pc, or $27/t, to $107.50/t.
Australian producer Whitehaven Coal said it is unclear whether the restrictions are temporary or a longer term factor, lacking any official confirmation from Beijing.
But many participants expect the restrictions to ease, following previous years' pattern.
New Zealand-based coal producer Bathurst Resources and Australian rail firm Aurizon both said they expect restrictions to ease. Canadian mining firm Teck Resources, which has benefited from increased spot sales, does not anticipate any marked change to trade flows. Teck cited the wider market expectation that Chinese port quotas will reset in 2021 to allow Australian shipments to resume.
Brazilian mining firm Vale also said it expects a reset China import quota will add support to coking coal markets.
If La Nina wet weather conditions come earlier than usual at end of this year as forecasted, a reset import quota into China could quickly tighten markets by adding demand just when supply risks mount.
The delivery window for Asia-Pacific seaborne coking coal indexes starts to include January shipments from mid-November.
| | | | | | | |
| --- | --- | --- | --- | --- | --- | --- |
| | Jan-Aug 2020 | Jan-Sep 2020 | Jan-Sep 2019 | ± y-o-y | 2019 | 2018 |
| Coking coal | | | | | | |
| All origins | 52,662.0 | 59,380.0 | 60,991.3 | -1,611.2 | 74,561.0 | 65,193.7 |
| Australia | 31,609.0 | 33,592.4 | 26,223.5 | 7,368.9 | 30,843.4 | 28,703.6 |
| Mongolia | 12,577.8 | 16,467.5 | 26,589.8 | -10,122.3 | 33,773.3 | 27,676.5 |
| Russia | 3,901.3 | 4,371.6 | 4,339.8 | 31.8 | 5,442.6 | 4,355.7 |
| Canada | 3,128.0 | 3,437.9 | 2,661.1 | 776.8 | 3,009.0 | 2,134.5 |
| US | 740.5 | 740.5 | 838.7 | -98.2 | 1,118.3 | 1,977.6 |
| All coal types | | | | | | |
| All origins | 220,946.3 | 239,622.1 | 250,610.2 | -10,988.1 | 299,849.2 | 281,336.6 |
| Australia | 70,441.4 | 74,910.9 | 65,661.4 | 9,249.5 | 76,954.4 | 80,918.8 |
| Indonesia | 102,354.7 | 107,497.4 | 117,166.1 | -9,668.8 | 137,598.5 | 125,721.3 |
| Russia | 22,799.1 | 25,960.3 | 28,215.8 | -2,255.5 | 32,243.5 | 27,401.0 |
| Mongolia | 14,765.2 | 19,947.7 | 26,356.5 | -6,408.8 | 36,207.6 | 36,241.9 |
| Philippines | 4,077.7 | 4,465.4 | 7,373.3 | -2,907.9 | 9,333.2 | 4,444.2 |
Source: China custom
China seaborne coking coal imports (mn t)
By Chris Newman
Tiêu Điểm